HKshoppings
Earwax Remover Tool Kit for Sensitive Ears Adults and Kids
Earwax Remover Tool Kit for Sensitive Ears Adults and Kids Including Basin Washer Bottle Rubber Bulb Syringe 4 Disposable Tips Brush White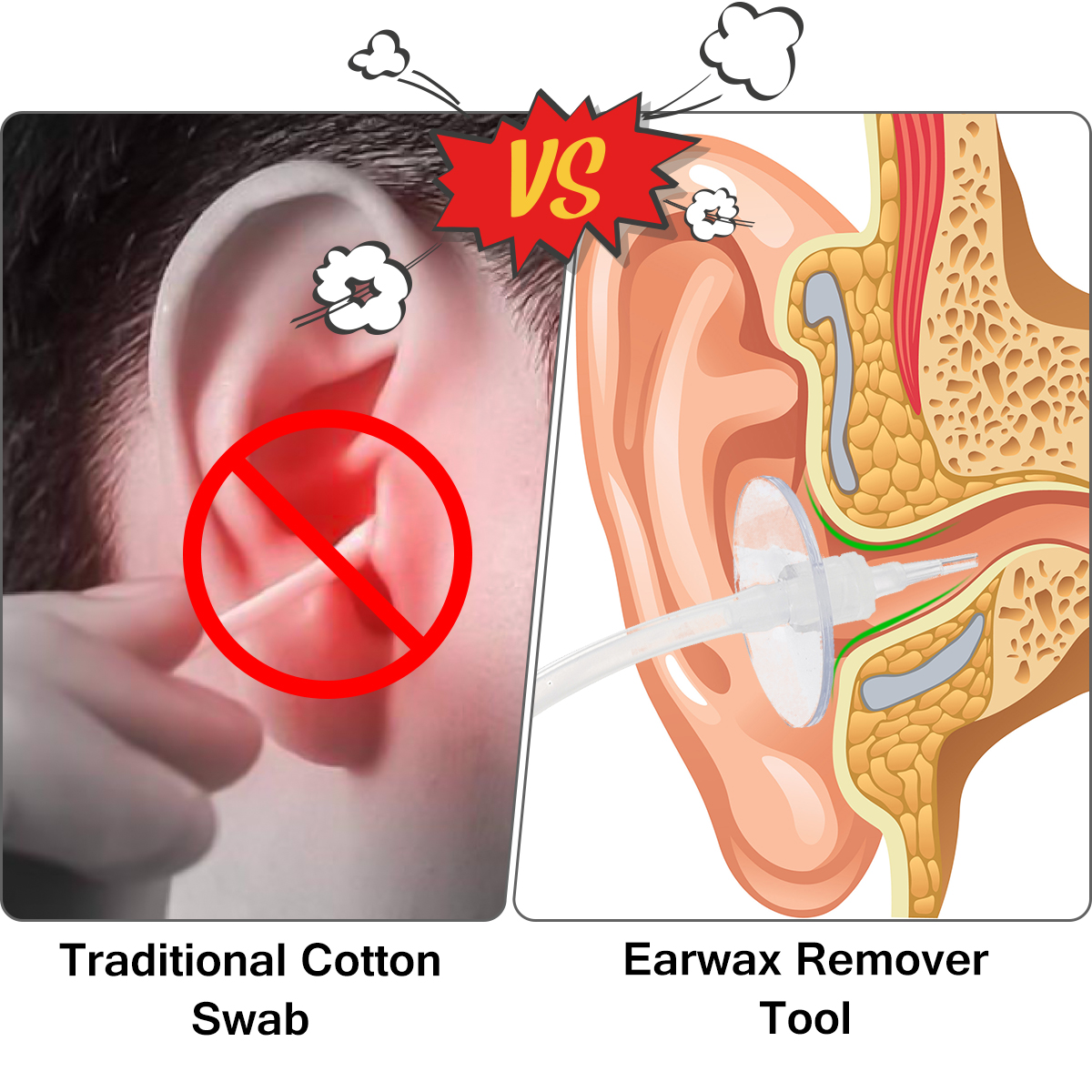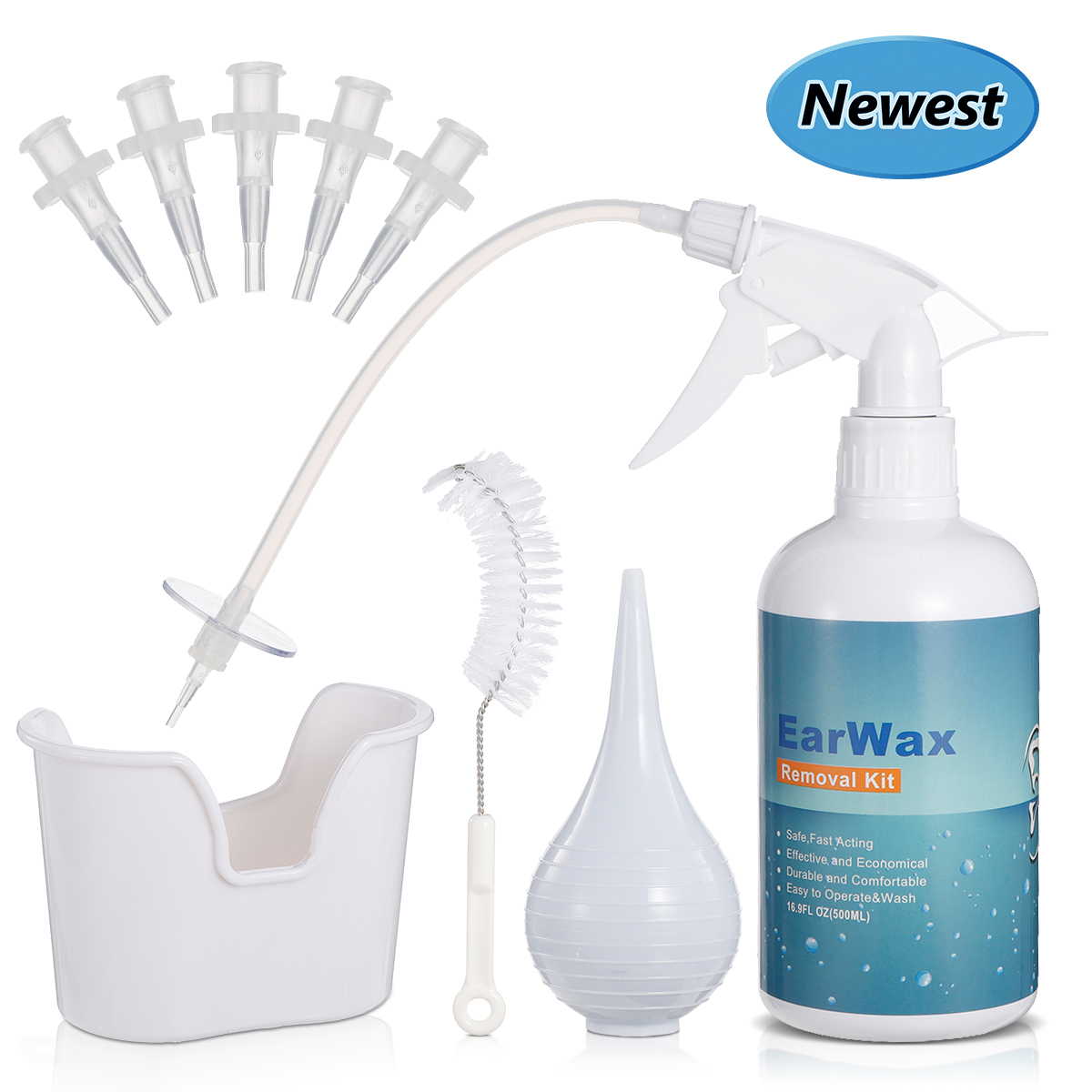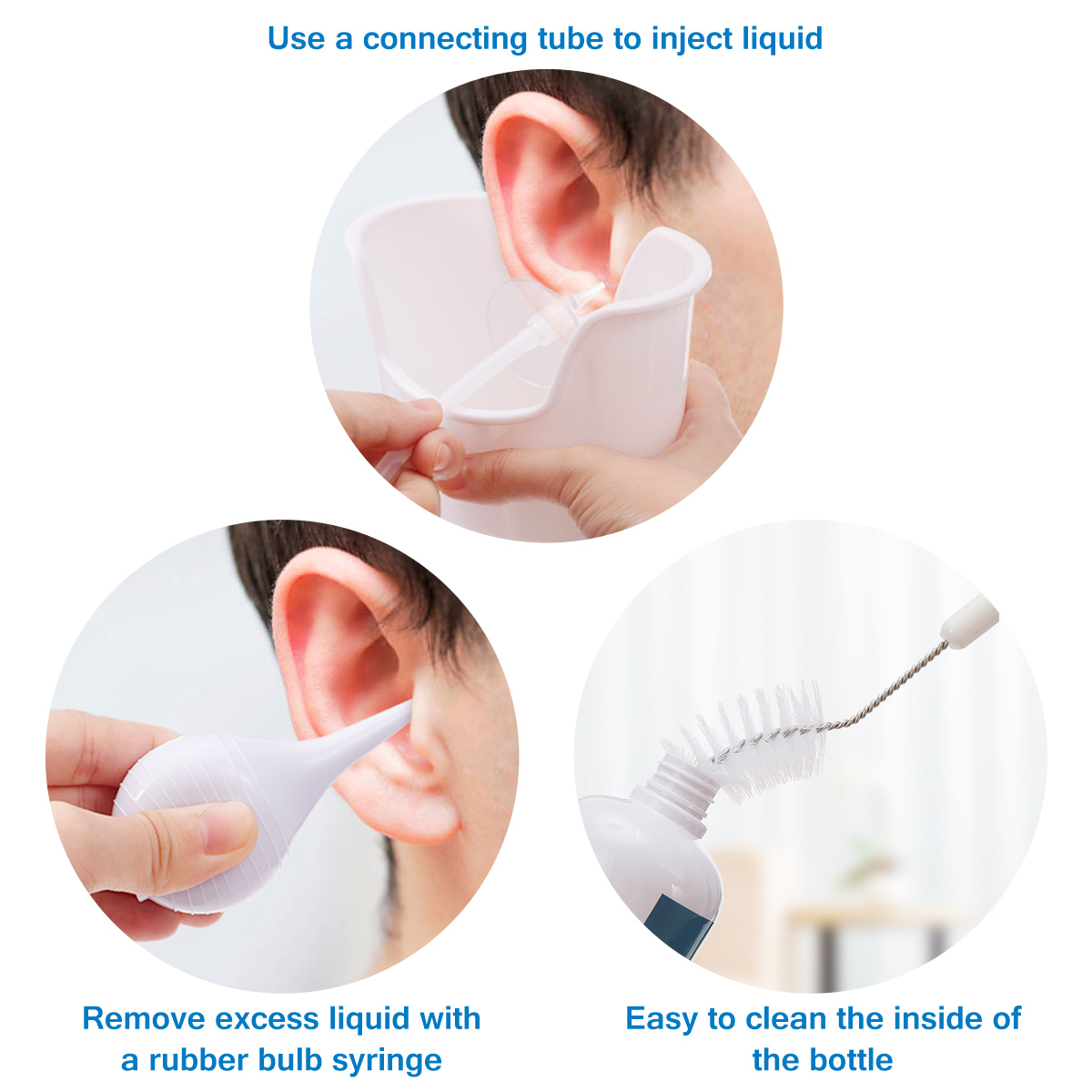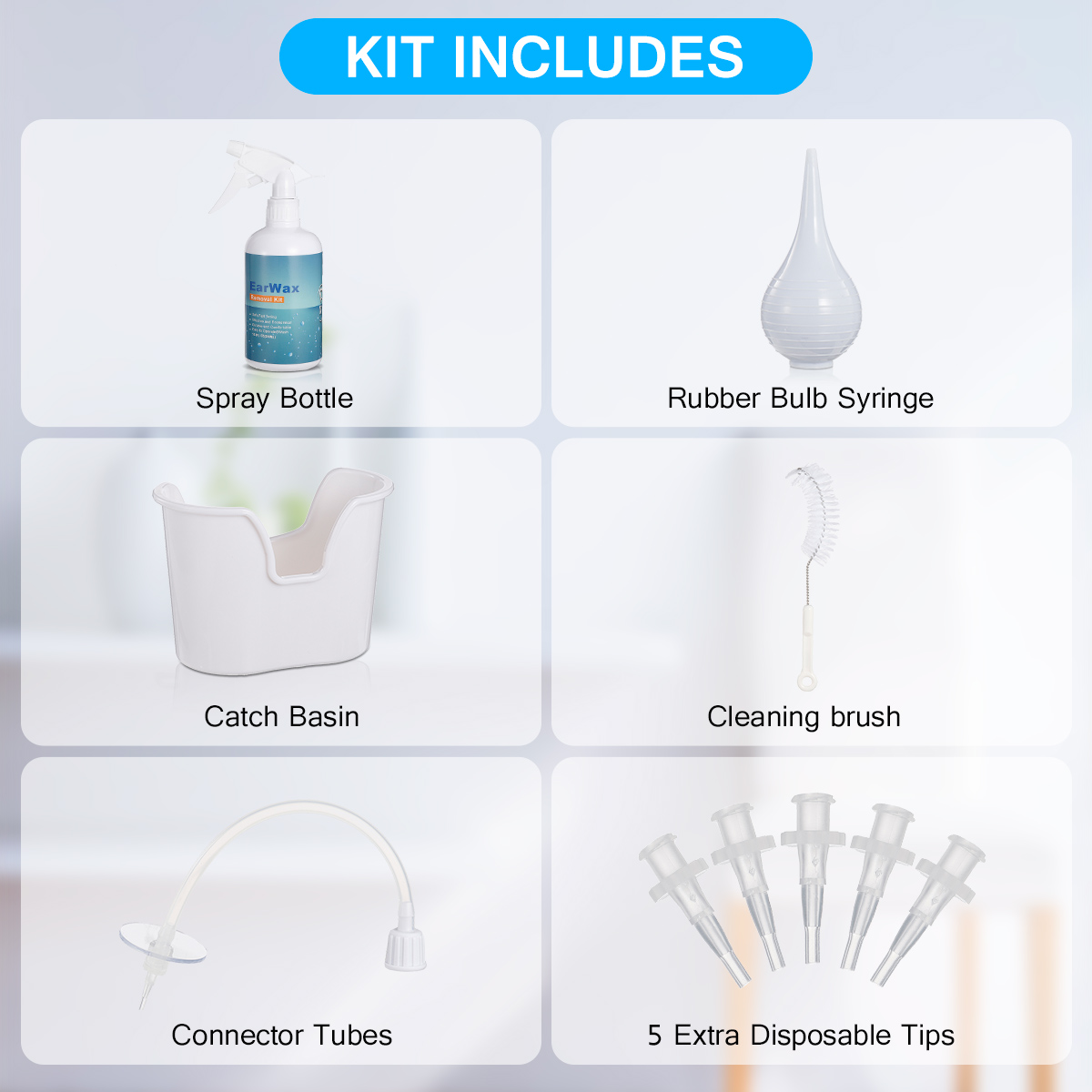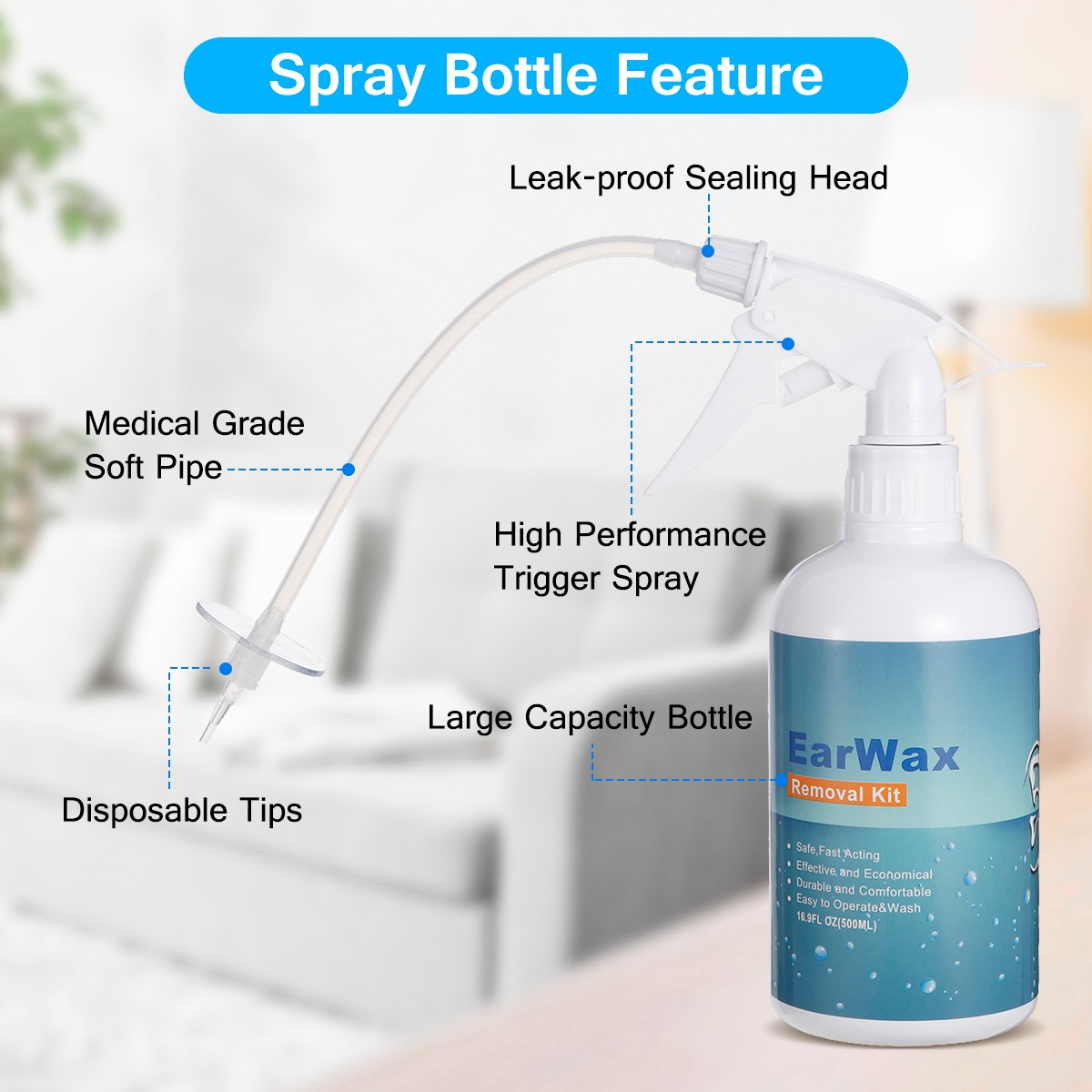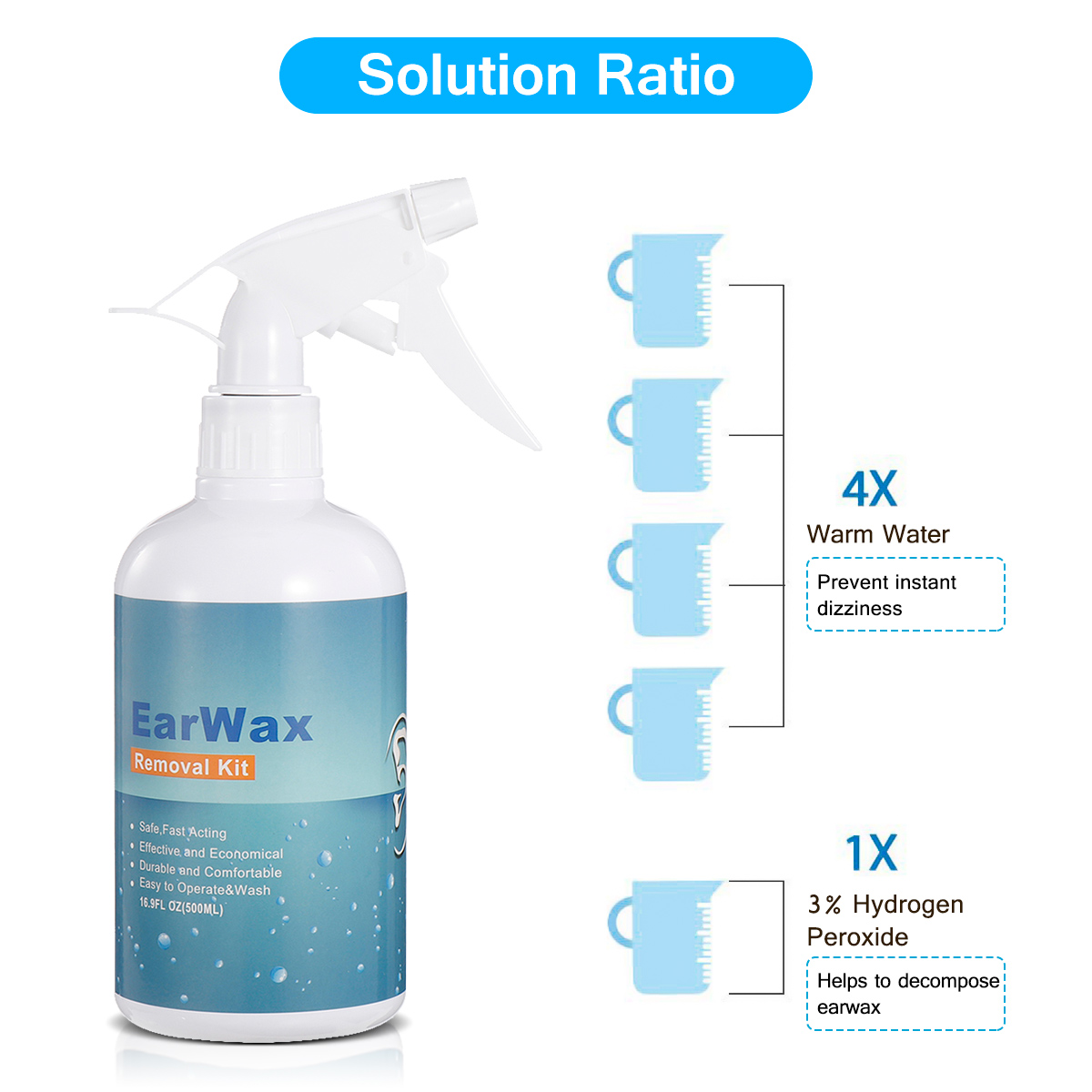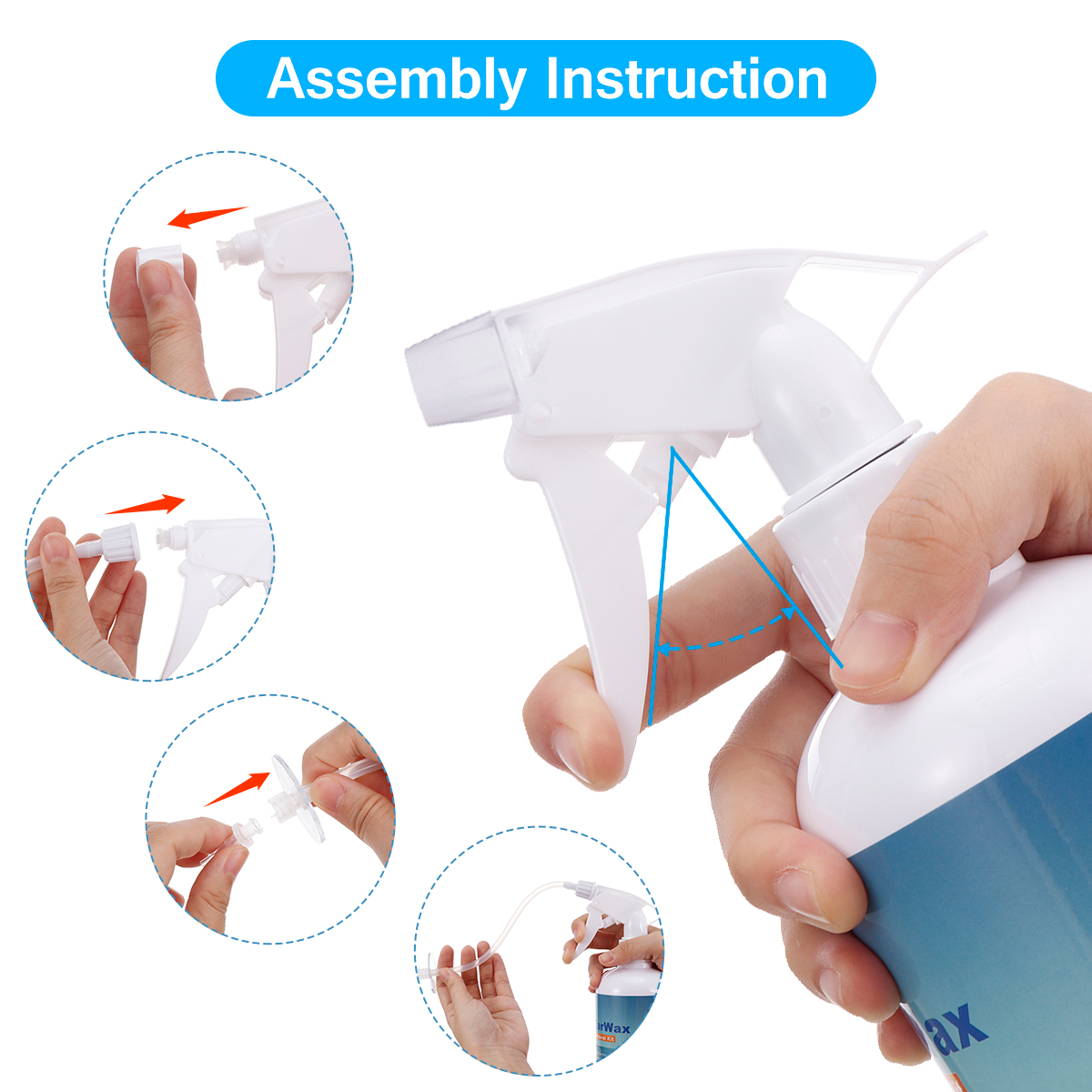 [SAVING BIG BUCKS] 
Our ear washer system comes with spray bottle and connector tubes, catch basin, rubber bulb syringe, 4 extra disposable tips, cleaning brush. We have included everything you need to clean your ear wax. The only thing you need to buy extra is Hydr0gen Per0xide.

[SAFE for ADULTS & KIDS]
The ear wax removal tool only needs simple water with a safe amount of hydrogen peroxide against the build-up which is safer than ordinary methods of ear cleaning. The ear cleaner is the best alternative for blocked ears against U-tips, Q-tips, ear drops, cotton swabs and other harmful forms of ear cleanse.

[EASE OF USE]
Our kit is designed to be used at home. There are no complex procedures and difficult devices. We Have Included Detailed Instruction Manual to help you.

[PROFESSIONAL and SAFE] 
Used by doctors for many years, ear washing is the safest and most effective way to soften and remove earwax blockage without getting ear canal and tympanic membranes injured.

Package Includes
Spray Bottle and connector Tubes
Catch Basin for under the ear to catch any liquid run-off
Rubber Bulb Syringe to remove any additional liquid from around the ear
5 Extra Disposable Tips
Cleaning brush

Earwax Buildup causes various problems in the ear & may result in temporary hearing loss. Ear Irrigation is a safe method to Clean Earwax at Home. Ear irrigation refers to the process of flushing your ears with a liquid to clean and remove foreign particles.

Ear Washer Kit is a Perfect Tool for EarWax Cleaning at Home. We Have Included everything you need & Instruction Manual has all the necessary Steps. Using it is very easy, Just Fill The Washer Bottle with 1/4 Part 3% Hydrogen Peroxide & 3/4 Part Warm water, Insert the tip in-ear and spray. Hydrogen Peroxide helps Disintegrating earwax. You will be amazed at how Easy & Effective this system is. Go ahead and add to your cart to save thousands of dollars on doctor's bills.

WARNING
1) Never use the product if you have an ear infection, hole in the eardrum, blood discharge from ears, or any type of injury in your ear. Always seek medical help if you are unsure about it. Stop using it immediately if you feel pain.

2) Never use cold water with the sprayer. Using cold water will cause dizziness & you may fall down. Always use warm water & stay seated while using this product. Never insert Tip too far inside the ear. It may cause injury in the eardrum. Always make sure the spray tip is tight enough before using it. loose spray tip may cause ear injury.