HKshoppings
Caterpillar Mobile Phone Holder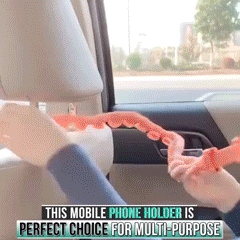 If you want to watch movies anywhere or take pictures without holding your phone, then this creative Caterpillar Mobile Phone Holder is definitely for you! Be amazed with its strong suction and flexible features where you can attach your phone on any smooth surface to enjoy using it hands-free.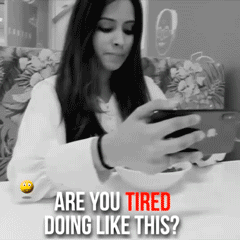 This adorable phone holder is made with sturdy and stretchable rubber materials and has a worm-shaped body that allows you to shape it in any way you like to meet your needs. It also allows you to easily angle and position at an ideal distance for convenient viewing and its compact size makes it portable and easy to store. 
Highlights
Flexible phone holder

 - Lets you use your phone for watching movies anywhere or take photos and more hands-free by shaping it anyway you like and attach to any surface. 

360 degree rotation 

- Allows you to position the holder at an ideal distance and angle for perfect phone viewing.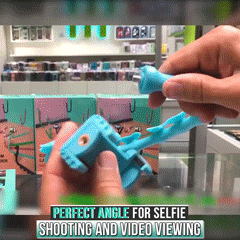 Lightweight and deformable 

- Elastic and light body design makes it easy to fold it as compact as possible and carry and bring it wherever you go. 

Durable materials

 - Made with high-quality rubber materials as well as built-in metal connector for durability and long-term use.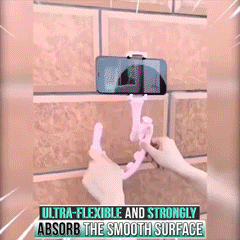 Strong suction

 - Ten powerful suction cups are equipped in the phone mount to attach on a surface firmly without easily falling or sliding off.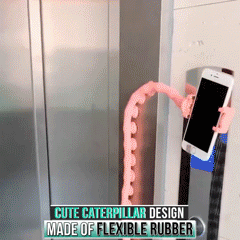 Wide range of use 

- Perfect for enjoying music, playing games, holding phone while driving, cycling, using the gym or at the office. 
Perfect gift idea

 - Ideal gift to give anyone who loves using their phone for watching movies or taking selfie photos. 
Specifications
Material

: High density rubber

Size

: Approx. 51 x 1.74 x 1.74 cm

Weight

: Approx. 147 g

Color

: Black, Fresh Green, Mint Green, Sakura Pink
Product Included
1 or 2 x Caterpillar Mobile Phone Holder